What Customers are Saying...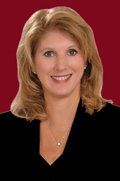 Vice-President Brokerage Development, Exit Realty International
Specialties:

Buyer's Agent,
Listing Agent,
Luxury,
Property Management.
To check out all of Janice's 5 Star Zillow Reviews click here:
Janice's reviews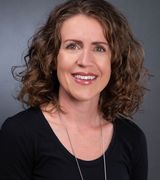 Stacy Wilson:
As the real estate agent for my recently sold house, Stacy Wilson merits my most positive review and strongest recommendation. What could have been an extended ordeal of stress, confusion and disappointment, under her guidance with suggestions and sound advice turned out to be a pleasant and satisfactory business deal. Stacy proved to be an extremely capable real estate agent with her committed business acumen and high regard for moral standards. She was always above board with strong attributes of honesty and sincerity. In my opinion, Stacy Wilson is a premier real estate agent whose qualities and character contribute to a positive working relationship.
To view all of Stacy's 5 Star Zillow Reviews click here: Stacy's Zillow Reviews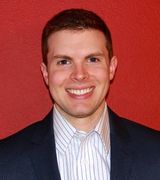 Kyle Petteway:
Kyle was spot on and I will highly recommend him to anyone who is looking to sell or purchase a home. He was so helpful and is very knowledgeable. He made the entire process easier.
To view all of Kyle's 5 Star Zillow Reviews click here: Kyle's Zillow Reviews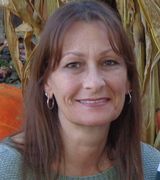 Terri Tomassi:
Terri helped sell our home summer of 2017. I liked her instantly. She is knowledgeable about the market and will make recommendations to home owners regarding the small improvements that will maximize profits. She communicated via text mostly, as specified as our preferred method. She coordinated showing times so we could prepare our home and adjust our schedules as necessary. Our home sold quickly and at a good price. Give Terri a call!
To view all of Terri's 5 Star Zillow Reviews click here: Terri's Zillow Reviews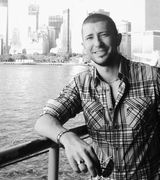 Kenden Pettit:
I cannot begin to explain how fantastic my home-buying experience was thanks to Kenden. He assisted me patiently to find the right home for me and was able to provide advice to helped me make a decision that got me into the perfect home! He is so knowledgeable and so easy to communicate with that made this process super easy. I highly recommend Kenden to anyone that wants professional, patient, knowledgeable and stress free home-buying experience.
To view all of Kenden's 5 Star Zillow Reviews click here: Kenden's Zillow Reviews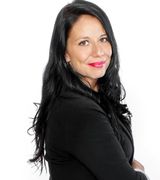 Alena Rivera:
Alena Rivera. Did an awesome job helping my wife and i threw the process of purchasing an house. She and her co worker was very responsive to calls and questions. I recommend them to anyone that needs great help. Thank you.
To view all of Alena's 5 Star Zillow Reviews click here: Alena's Zillow Reviews
Fernando Borrego
"Hard working and dependable..."
'Julio Rodriguez
"You are the most proactive agent I have ever known."
`Jose Castillo
"As an out-of-state seller, I am very grateful for all your hard work and dedication"
`Louis Romero
"Wow, you're fast! Got my house under contract in under a week! Thank you."
Bill Oleksiak
"Fernando exhibits a very high level of professionalism in his craft. He has sold
two of our homes quickly and for top dollar."
`Fernando and Michelle Roman
"Thank you for going above and beyond and getting my home sold!"
` Cheryl Ingold
"You are a true friend and trusted professional."
` Ada Robertson
"Fernando was absolutely fantastic to work with! We brought him in very early on
in our sales process, and he assisted us at every phase with valuable advice and
counsel. He even helped with remodeling decisions designed to get the best
bang for our buck and fetch top dollar at closing. Mission accomplished! The best
agent I've ever worked with -- personable, professional, excellent follow-up, even
delicately negotiated disagreement between spouses... Can't say enough
positive. You won't find anyone better.
'Bill and Diane Godfrey
"We have used Fernando on several occasions for very high profile situations
and occasions. He was very personable, has very high integrity, a creative mind
that can be to your advantage. He was always on time, an expert in his field and
a great value. My wife and I would give Fernando four thumbs up!!"
'Jay and Deborah Denmark
"Fernando is a very hard-working man of high character and personal ethics,
which expresses itself in his care for his clients. He is a great help in consulting
or advisement, as he chooses to listen to the detail of the client, and works with
them to a pleasing outcome. In the years I have known him, his gentle spirit,
smile, and warm-heartedness has endeared him to many, and his sincerity of
heart earns your trust. I'm indeed proud to have known him over many years, and
roles, and enjoy watching his successes as he helps others."
'Don and Sheryl Stabe
"You'll love Fernando's personal touch and attention to detail!"
'Pastor Pete Alwinson
"Fernando is a top professional in real estate. He is easy to work with, very
thorough, knowledgeable, reliable, and a hard worker. I highly recommend him to
anyone buying or selling real estate."
'Tony Fletcher

Click picture below to view all of our Realtor's